We bring our showroom to you
We provide a complimentary consultation, measure and quotation.
Custom curtains in Brisbane add a special touch to your home or business. The design professionals at Cardell work personally with you to design curtains that you are sure to love for years to come.
CARDELL CAN MAKE CUSTOM CURTAINS IN BRISBANE
The benefits of made to measure curtains
There are significant advantages when investing in custom curtains. A few examples include:
Add Your Own Style:
A house is never really a home until you can find ways to incorporate your personal style into each room. Purchasing custom curtains helps to add a unique touch to your home. It also provides you with the flexibility to mix and match specific colours and designs that can encourage you to feel relaxed as soon as you walk in the door.
A Perfect Fit:
Unlike buying curtains at the store, you can rest assured that your custom curtains from our company will fit perfectly over your window. You don't have to worry about the curtains being too wide or too long. Our team meticulously measures and sizes your curtains to suit your exact window size.
Easily Paired With Accessories:
Do you have a specific item in your living room or your bedroom that you want to accentuate? The right curtains can help accomplish this goal. If you would like to build your room around a particular feature, a good rule of thumb is to communicate that to a member of our team. We can keep this important aspect in mind as we design your curtains.
With more than five decades of industry experience between us, we can make your vision a reality:
Free on-site consultation
Customise the product to your specifications
Design your own fabric
Choose from premium fabric houses
No matter the space, no matter your budget, we have the capacity to make it happen for you.
book a free measure & quote
We provide guidance for new and established industry professionals:
Interior Designers
Builders
Architects
Project Managers
Property Investors
Business Owners
We have worked with companies big and small, from humble interior designer firms to national building companies. We are here to ensure that your projects are finished on time, with exceptional quality, and within your budget.
book a free measure & quote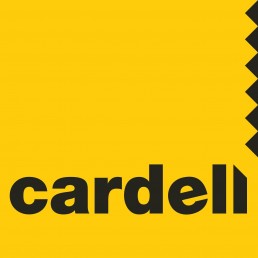 HEAR FROM OUR VALUED CLIENTS
Experience Within the Industry Absolutely Shows
"I found Nicola amazing, she came into my 2 homes and immediately felt like a friend. She assisted me in colour and texture choices and I honestly couldn't have chosen by myself as her experience within the industry absolutely shows. Everything now within the homes has been tied together with Nicolas assistance. My blinds are perfect and I would not hesitate to recommend her and Cardell to anyone."
- Liz Goss
We Left Feeling Confident We Had Chosen Wisely
"From the planning phase right through to the installation of our beautiful curtains, John and the Cardell team were fantastic. They listened carefully to our requests and were very professional as they guided us through the selection process. We left feeling confident we had chosen wisely. Installation was done before we moved in and we were thrilled with the result … expertly-made, easy-care curtains that hang perfectly and look wonderful."
- Margaret Collis
Thrilled With the Service From the Very First Meeting
"We were thrilled with the service we received from John at Cardell from the very first meeting. He's wonderful to deal with and really is an expert in his field. He made the process of picking out fabrics fun and effortless and we couldn't be happier with the final product. Excellent attention to detail. Friendly. Listens carefully to his clients. Delivers what you are hoping for. Would definitely recommend using them if you want gorgeous window coverings."
- Tracey Jones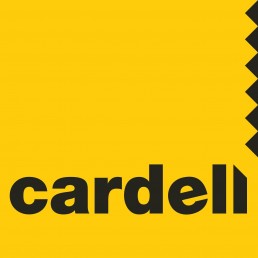 HEAR FROM OUR VALUED CLIENTS
What you can expect from Cardell regarding sheer curtains in Brisbane
When you need an interior designer in Brisbane, there is no better option than the people on our team. By working with us, you can always expect the following:
Did you know that our team is also made up of commercial interior designers? We realise that business owners want to make their office appealing toward prospective customers which is why we offer both residential and commercial interior design services.
Free on-site consultation:
We understand that you may be concerned with the cost of our services. We offer free on-site consultations so that we can provide you with a specific breakdown of the cost and timeframe for creating your curtains. Keep in mind, we work with any budget, so don't be afraid to let us know if you have a specific price point.
Our team goes above and beyond to ensure that we stick to our appointment schedule. We pride ourselves on providing you with an on-time service so as not to disrupt your busy. Once you complete your order, we will also supply you with a timeframe as to when you can expect your curtains.
Cardell has grown to become a trusted name when it comes to commercial interior designers. We take great pride in working one-on-one with each client to design their dream curtains. We encourage you to contact us with any questions or concerns to ensure your order meets your expectations. Please use our contact page to send us a message today.