We design, install and supply custom-made blockout curtains
Do you want to enjoy a good night's sleep, block out unwanted light, or create a cosy atmosphere in your own home? If so, you should consider blackout curtains. Blackout curtains are specially designed to prevent light from passing through the fabric, making them ideal for bedrooms, nurseries, home theatres, or any room where you want to reduce glare and heat. They can also help you save energy, as they insulate your windows and keep your room cooler in summer and warmer in winter.
At Cardell, we understand that every home is unique and deserves a personalised touch. If you want your insulated blackout curtains custom-made, our expert designers can envision window furnishings that are perfect for your space. Whether you seek a simple and elegant design, a bold and vibrant pattern, or something in between, we will help you create the perfect new curtains. We use only the finest heavier fabrics and materials, sourced from local and international suppliers, to ensure the quality and durability of our products. We also provide a free measure and quote service, as well as professional installation and after-sales support. When you with Cardell, you can rest assured that your blackout curtains will not only look amazing, but also function flawlessly.
Book A Free Measure
And Quote
Book a free measure and quote with our team today and we'll bring our showroom to you.
book a free measure & quote
Book A Free Measure And Quote
Book a free measure and quote with our team today and we'll bring our showroom to you.
book a free measure & quote
Functions Of Blackout Curtains:
Custom-made blackout curtains and blinds have the primary purpose of completely blocking out light from a room. However, this curtain style can also reduce outside noise. For people such as shift workers, this is a huge benefit in order to get a peaceful night's sleep.
Made-to-measure blackout curtains also help to increase thermal insulation, as less energy has to be used to heat or cool rooms where blackout curtains are hung.
As these curtains have a separate lining at the back, there is no need to compromise on the style or pattern that you desire when you choose your luxury blackout curtains.
All of Cardell's custom curtains come with care instructions to ensure, whether you buy curtains online or in-store, that they last a lifetime.
book a free measure & quote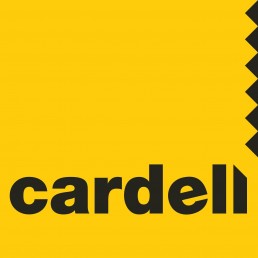 HEAR FROM OUR VALUED CLIENTS
Experience Within the Industry Absolutely Shows
"I found Nicola amazing, she came into my 2 homes and immediately felt like a friend. She assisted me in colour and texture choices and I honestly couldn't have chosen by myself as her experience within the industry absolutely shows. Everything now within the homes has been tied together with Nicolas assistance. My blinds are perfect and I would not hesitate to recommend her and Cardell to anyone."
- Liz Goss
We Left Feeling Confident We Had Chosen Wisely
"From the planning phase right through to the installation of our beautiful curtains, John and the Cardell team were fantastic. They listened carefully to our requests and were very professional as they guided us through the selection process. We left feeling confident we had chosen wisely. Installation was done before we moved in and we were thrilled with the result … expertly-made, easy-care curtains that hang perfectly and look wonderful."
- Margaret Collis
Thrilled With the Service From the Very First Meeting
"We were thrilled with the service we received from John at Cardell from the very first meeting. He's wonderful to deal with and really is an expert in his field. He made the process of picking out fabrics fun and effortless and we couldn't be happier with the final product. Excellent attention to detail. Friendly. Listens carefully to his clients. Delivers what you are hoping for. Would definitely recommend using them if you want gorgeous window coverings."
- Tracey Jones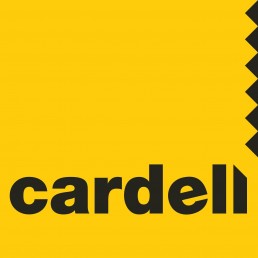 HEAR FROM OUR VALUED CLIENTS
Made-To-Measure Blackout Curtains - FAQs
How can I choose the right custom length blackout curtains for my space?
At Cardell, we offer a wide range of blackout and room-darkening curtains that can suit any style and budget. You can choose from different types of curtains, such as pencil pleat, pinch pleat, eyelet, tab top, or wave fold, depending on your preference and window size. You can also choose from different fabrics, such as cotton, polyester, velvet, silk, or linen, depending on your desired look and feel. If you want your blackout curtains custom-size, we can create window furnishings to your exact measurements and specifications, ensuring each curtain panel fits perfectly.
What is the difference between blackout and thermal curtains?
Blackout and thermal-insulated curtains are both types of window treatments that can block out external light and heat, but they have some differences. Blackout curtains are mainly designed to prevent light from passing through the fabric, creating a dark and quiet environment. Thermal curtains are mainly designed to prevent heat from escaping during colder months or entering through the window, creating a comfortable and energy-efficient environment. Blackout curtains usually have a thicker and heavier curtain fabric or lining than thermal curtains, which can make them more effective at blocking out light, but also more difficult to hang and move. Thermal curtains usually have a thinner and lighter fabric or lining than blackout curtains, which can make them more flexible and easy to handle, but also less effective at light control. Choosing the right fabric for your blackout or thermal window treatments is vital to create the right mood, temperature and atmosphere in your home.
Can I combine blackout curtains with other window treatments?
Yes, you can install blockout curtains with your existing curtains, such as sheer light-filtering curtains, blinds, shutters, or valances, to create a layered and stylish look. Pairing sheer curtains or blinds with your custom-size blackout curtains can also allow you to let in some natural light during the day, while still maintaining your privacy. You could also use shutters or valances above your blackout curtains to add some colour and texture to your space, while also hiding the custom blackout curtain rod or track. Whether you require bespoke fabrics or more durable materials, Cardell has got you covered.
Do linen blackout curtains actually work?
Yes, linen blackout curtains actually work, as long as they have a proper blackout lining or acrylic coating that prevents sunlight from passing through the fabric. Linen is a natural and breathable fabric that has a soft and elegant look, but it is also thin and translucent, which means that it cannot block out light by itself. However, by adding a blackout lining or coating to uncoated fabrics like linen, you can create linen blackout curtains that effectively block out light, as well as heat and external noise, while still maintaining the beauty and charm of the linen material. Linen-look blackout curtains are a great choice for bedroom windows, nurseries, home theatres, or any room where you want to create a dark and cosy atmosphere.
Do you make blackout curtains for media room use?
Yes, we make media room blackout curtains, as well as blockout curtains for any other room where you want to enjoy your entertainment experience. As media room curtains blackout the light around your media space, they can eliminate glare and reflections on your TV or projector screen, making the images clearer and more vivid. They can also create a dark and quiet environment that enhances the sound quality and the ambiance of your media room. Cardell can help you choose the best type, fabric, colour, and design of your media room blackout curtains, depending on your preference of curtain styles and window frame size. We can also customise your blackout curtains to fit your exact measurements and specifications, ensuring a perfect fit and function.
At Cardell we provide premium soft furnishings and custom-made curtains and blinds in Brisbane. Follow the links below to learn more about how Cardell can help you design and purchase luxury soft furnishings and custom curtains and blinds that suit your preferences, space, and budget.