We pride ourselves on delivering the 'Cardell Difference' which means you'll experience:
A commitment to producing premium goods that are made to last, from the curtain fabric, right down to the curtain rod and railing
Friendly staff who are focused on delivering excellent customer service
Window curtains that are delivered on time and to the highest standard
Efficiency, service, and one-of-a-kind, custom-made curtains and blinds, Brisbane and beyond
book a free measure & quote
Book A Free Measure And Quote For Your Unique Curtains And Blinds
Our experienced curtain makers in Brisbane create luxury curtains that are designed for interior style and made to last.
We hand-pick our curtain fabrics from only the best curtain manufacturers in Brisbane and internationally, to ensure your dreams come true. For quality curtains that are one of a kind, trust Cardell. We have the perfect solution for your design needs. Whether you need sheer curtains, acoustic curtains, roller blinds, venetian blinds, vertical blinds, roman blinds, plantation shutters, acoustic blinds and curtains, soft furnishings, or more, we're here to help, providing you access to our huge range of quality window furnishings. Get a free measure and quote today when you shop curtains, drapes and more with Cardell.
CARDELL CREATES LUXURY CURTAINS, BLINDS AND SOFT FURNISHINGS TO ELEVATE YOUR SPACE
CARDELL CREATES LUXURY CURTAINS, BLINDS AND SOFT FURNISHINGS TO ELEVATE YOUR SPACE
Indulge A Little With Our Luxurious Premium Curtains & Blinds, Brisbane-Wide
When you want to indulge in the lavish appeal of luxurious curtains and drapes in Brisbane, you know Cardell is the name to trust. Since 1968 we've set the benchmark for high-end, innovative curtains and blinds from the most exquisite curtain supplier and maker in Brisbane. Transform your home in New Farm, Hamilton or Pullenvale into a glossy page image of dream designer curtains and plush soft furnishings.
book a free measure & quote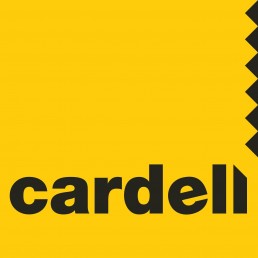 HEAR FROM OUR VALUED CLIENTS
Best Luck to Have Used Cardell Curtains on Five Properties
"I have had the best luck to have used Cardell Curtains on five properties and they continue to be an absolute joy. The quality of the product is only surpassed by the level of care, commitment and after-sale service. It is such a bonus to be able to see and touch such a large range of fabrics."
- Jeanette O'Brien
So Impressed With the Service and Attention to Detail
"I am so impressed with the service and attention to detail from all the Cardell staff I dealt with. I had several quotes for my blinds and curtains and Cardell got the job because they really explained everything and listened to what I needed. I love that they make almost everything locally and their fabrics seemed a lot more durable and lux than the others I saw and touched."
- Irena Bee
I Would Not Hesitate to Recommend John and the Team at Cardell
"I love the service John provided. He not only helped me choose the fabric and colour, he also arranged to provide some temporary curtains while I was waiting for mine to be made. The curtains look great and fit perfectly. The installer was also friendly and courteous. I would not hesitate to recommend John and the team at Cardell."
- Elizabeth Jesberg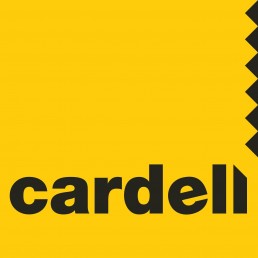 HEAR FROM OUR VALUED CLIENTS
Buy Luxury, Modern Curtain Designs: Benefits Of Cardell
Premium imported fabrics, personal service, long-standing relationships and quick turn-around times are only some of the benefits you'll enjoy when you partner with our elite team for your bespoke curtains. Blinds, curtains and shutters are our language, offering only the best solutions in light control to our valued customer-base. Whether you need wavefold curtains in your bedroom or triple-pleated curtains in your living room, Cardell will ensure you only hang curtains in your house that are premium quality and match your existing décor.
Our Cardell workroom is a magnificent showpiece in its own right. Our machinery and hardware is imported from Europe. Nothing less than state-of-the-art equipment would suffice to deliver the impeccable standard linked to our name. It is a workroom beyond all others in Queensland and the platform of our advantage in the custom curtains and blinds industry.
Our workroom enables us to be highly competitive on pricing and lead-times. We can deliver our high-end, custom drapes to you sooner than the industry standard. Our workroom enables our highly professional designers to bring you European luxury curtains beyond expectation, regardless of the size of the project. Having a custom size gives us the freedom to deliver excellence to the stylish home-owner with superior taste, be it for large corporate projects run by project managers, architects or real estate investors.
Our comprehensive service includes the manufacturing of custom, luxury blinds and curtains, the curtain track itself, and installation. Yet we are more than only the preferred curtain shop, Brisbane-wide. Our upholstery service is a trump card in the hand of many interior designers to ensure the delivery of customer satisfaction. We travel far and wide to hand-pick the best fabric from only the leading manufacturers locally and internationally. No effort is too much to realise even the smallest detail of the image of elegant luxury curtains you visualise.
Our Wide Selection Of Made-To-Measure Curtains & Blinds Are Designed To Meet Impeccable Standards
What You Can Expect From Cardell Regarding Elegant Luxury Curtains
Across all our curtains, we turn ideas into reality and make dreams come true. More importantly, we do it for you, bringing the best blinds and curtains into your bespoke home.
Our team is exceptional in what we do and have the skill to take your available space, your preferences for different luxury curtain styles and your price budget all into consideration and as a result, deliver window treatments beyond expectation. Whether you require living room curtains, bedroom curtains, corporate window coverings or blockout curtains for your bespoke accommodation space, Cardell's team of expert designers and fitters will recommend the ideal choice to elevate your space and furnish your windows.
book a free measure & quote
Luxury Décor Blinds And Curtains Brisbane
Learn more about the steps involved in selecting your custom drapery, from working with our experienced team to collaborating with your interior designer. We're a curtain maker who's focused on bespoke services and high-end design solutions across every step of your window blinds and curtains journey.
1.
The first step in transforming your vision into a feasible reality is our on-site consultation, completely free of charge. During this session, we can discuss your needs and specifications. You can even give us your requests on fabric design and we'll get one of the finest fabric houses to design the fabric according to your wants.
2.
Many applaud our service to residential clients, yet our commercial clients share the same benefits. Our custom curtain makers are ready to assist and advise interior designers, architects and builders. Our portfolio showcases the results of many successful partnerships with some of the city's leading project managers and investors and even business owners, large corporations and renowned building companies.
3.
Our versatile service includes more than only the most exquisite curtain styles. Our extensive range of high-end fabrics also included magnificent cushions, upholstery and soft furnishings. When you place your trust in our professional hands, you can expect nothing but one-of-a-kind, high-quality shades guaranteed to impress and transform any room instantly. Over half a century, we have extended ourselves over many barriers and always expanded with impressive success.
We Offer New Curtains Across South East Queensland
From our home in Brisbane, Cardell offers a tailored window treatment consultancy service to customers around South East Queensland. If you seek natural light filtering fabrics in your living space, blockout curtains for your bedroom, quality blinds for your office or any other bespoke item from our custom curtain collection, our dedicated team is here to make the selection, buying and shipping process as seamless as possible. Buying the best luxury curtains or blinds online doesn't have to be difficult, and Cardell strives to ensure our customers receive the expert advice they need.
get in touch with our team
What We Offer At Our Curtain Store
Follow the links below to learn more about our great selection of luxury products and services: