Everything we make is one of a kind
We are committed to producing premium goods that are made to last.
We have over half a century of industry knowledge and provide exceptional quality window treatments, including curtains, shutters, blinds and soft furnishings. We make bespoke creations in our sophisticated workshop using state-of-the-art machinery from Europe and premium materials from around the world. Our excellent customer service ensures we complete your project on time and to the highest standard with attention to detail. Contact us for a complimentary consultation, measure and quote.
book a free measure & quote
ORDER SOFT FURNISHINGS IN BRISBANE
The benefits of soft furnishings
Are you looking for quality soft furnishings for your home in Brisbane? The Cardell team commits itself to provide you with nothing less than an excellent selection of home décor that adds a unique touch to any room in your home. There are multiple reasons to consider purchasing new soft furnishings for your home. We think that it is a great investment for the following reasons:
While filling your house with fashionable furniture can add a certain pop, incorporating soft furnishings throughout your bedroom or living room is an excellent way to add a personalised touch to the room. By taking this step, you transform your house in to a place that you live in to a place that you and your family can love.
Breathe new life into a room:
Do you feel as though a room in your house looks old and dated? New soft furnishing can help revive the overall flow of any room. For example, if you are sick of the dark colours in your living room, you may want to consider adding lighter tones that would help to freshen up the space.
Soft furnishings can also help to add a level of privacy to a specific room. Our team can assist in putting together Venetians or awnings that add privacy but doesn't take away from the charm of the room.
TIPS FOR GETTING MORE VALUE OUT OF
Soft furnishings in Brisbane
There are many steps that you can take to get more out of your purchase of soft furnishings. A few suggestions include:
Be conscious of colours: A good rule of thumb is always to be mindful of the colours that you are using for your soft furnishings. While you want to purchase something noticeable, you don't want something so ostentatious that it takes away from the other features in the room.
Ask questions: Our team also consists of experienced interior designers who are available to provide you with direction and insight on your furnishing choices. If you feel torn about a decision, feel free to speak with one of our interior designers so that you can rest assured that you made the right decision.
Consider curtains: A great way to help make your room complete is to incorporate curtains into your scheme. You can match your curtains with the patterns or colour of your furnishings. Our staff can help you create unique curtains that you will never see in anyone else's home other than your own.
More than curtains, we also reupholster and customise soft furnishings
More than curtains, we also reupholster and customise soft furnishings
Stylish custom shutters in your Brisbane home
Custom shutters in your Brisbane home provide an array of practical and aesthetic benefits, including a timeless design.
From ventilation to light control and security, these window treatments can make the perfect addition to any style home. Our professional designers can create the ideal bespoke shutters to suit your interior style and lifestyle.
book a free measure & quote
The benefits of bespoke shutters for your Brisbane home
Our custom shutters can enhance your home's design and provide you with numerous other benefits, including:
Bespoke shutters will fit perfectly inside your existing window and act as insulation for your home. Closed shutters will provide a solid barrier across your window, which will help to keep the heat in and the cold air out. However, on a hot day, you can open the shutters to allow for greater airflow through your space and ventilate your home effectively.
Shutters provide an additional physical barrier to your windows which can increase the security of your home. You could opt to have locking system included in your bespoke shutters making your home even more secure, which can increase the value of your house.
The sleek and classic look of shutters is an ideal option for interior design as they never go out of style, and they suit most homes from a rustic vibe to an elegant setup. Shutters are easy to maintain as they only require a light dusting to keep them looking on point.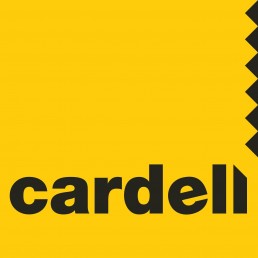 HEAR FROM OUR VALUED CLIENTS
Experience Within the Industry Absolutely Shows
"I found Nicola amazing, she came into my 2 homes and immediately felt like a friend. She assisted me in colour and texture choices and I honestly couldn't have chosen by myself as her experience within the industry absolutely shows. Everything now within the homes has been tied together with Nicolas assistance. My blinds are perfect and I would not hesitate to recommend her and Cardell to anyone."
- Liz Goss
We Left Feeling Confident We Had Chosen Wisely
"From the planning phase right through to the installation of our beautiful curtains, John and the Cardell team were fantastic. They listened carefully to our requests and were very professional as they guided us through the selection process. We left feeling confident we had chosen wisely. Installation was done before we moved in and we were thrilled with the result … expertly-made, easy-care curtains that hang perfectly and look wonderful."
- Margaret Collis
Thrilled With the Service From the Very First Meeting
"We were thrilled with the service we received from John at Cardell from the very first meeting. He's wonderful to deal with and really is an expert in his field. He made the process of picking out fabrics fun and effortless and we couldn't be happier with the final product. Excellent attention to detail. Friendly. Listens carefully to his clients. Delivers what you are hoping for. Would definitely recommend using them if you want gorgeous window coverings."
- Tracey Jones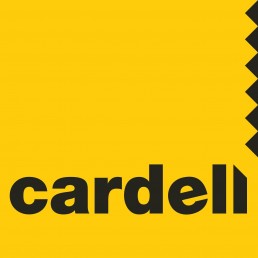 HEAR FROM OUR VALUED CLIENTS
What you should know about bespoke sheers in Brisbane
Sheer curtains are another way to add elegance and style into your home while providing advantageous home comforts such as:
The lightweight and transparent fabric of sheer curtains acts a perfect filter as it softens the natural light that enters your space. It helps to hide unsightly views as well as protect your home furnishings and flooring from direct sunlight where the UV rays can cause damage to your processions.
Sheer curtains are stylish privacy screens in your home that reduce outside observation while still allowing natural sunlight to filter into the room. They work well in layers with block out curtains, or roller blinds and sheers give you more options to decide the level of privacy you desire at any time.
The smooth and transparent sheer material can enhance the ambience in your room as they gently blow in the breeze and soften the light coming into your home. Bespoke sheers will frame your windows perfectly and can give the illusion of more height in a room.
With more than five decades of experience, the Cardell team relishes working with clients to design one of a kind soft furnishing for their home. We pride ourselves on helping you to create an environment that suits your needs while adding a touch of flair and elegance. We encourage you to speak to us at any time to discover more about your options. Please send us a message today through our contact page. We look forward to collaborating with you on a design.