If you are looking for a fabric that combines elegance, luxury and comfort, look no further than silk. Silk is a natural fibre that has a lustrous and smooth surface, reflecting light and creating a stunning effect. Soft and gentle on the skin, as well as breathable and hypoallergenic, silk is an amazing material for home décor that can elevate spaces and increase the comfort of your home.
At Cardell, we are passionate about silk curtains and how they transform your home or business. We have been designing and making silk curtains for over 50 years, using only the best quality silk fabrics from local and international sources. We can customise your silk curtains to suit your interior style and budget, whether you want sheer, lined, pleated, or embroidered curtains. We also offer a free measure and quote consultation, where we can advise you on the best options for your room or space. With Cardell, you can enjoy the beauty and luxury of perfect silk curtains at an affordable price.
book a free measure & quote
Book A Free Measure

And Quote
Book a free measure and quote with our team today and we'll bring our showroom to you.
book a free measure & quote
Book A Free Measure And Quote
Book a free measure and quote with our team today and we'll bring our showroom to you.
book a free measure & quote
How Custom Silk Drapes Can Elevate Your Home
Made-to-measure curtains create a sophisticated look for your home, as they reflect your style and personality.
Silk curtains can enhance the natural light and ambience of your home, as they have a shimmering and radiant effect that changes with the time of day and season.
Bespoke silk curtains can provide comfort and insulation for your home, as they are soft and breathable, and can help regulate the temperature and humidity of your rooms.
Luxury silk curtains can add value and quality to your home, as they are made of durable and premium materials that last for years and require minimal maintenance.
book a free measure & quote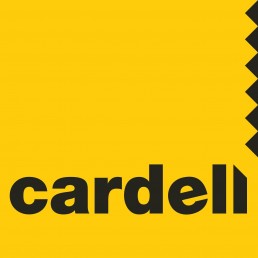 HEAR FROM OUR VALUED CLIENTS
Experience Within the Industry Absolutely Shows
"I found Nicola amazing, she came into my 2 homes and immediately felt like a friend. She assisted me in colour and texture choices and I honestly couldn't have chosen by myself as her experience within the industry absolutely shows. Everything now within the homes has been tied together with Nicolas assistance. My blinds are perfect and I would not hesitate to recommend her and Cardell to anyone."
- Liz Goss
We Left Feeling Confident We Had Chosen Wisely
"From the planning phase right through to the installation of our beautiful curtains, John and the Cardell team were fantastic. They listened carefully to our requests and were very professional as they guided us through the selection process. We left feeling confident we had chosen wisely. Installation was done before we moved in and we were thrilled with the result … expertly-made, easy-care curtains that hang perfectly and look wonderful."
- Margaret Collis
Thrilled With the Service From the Very First Meeting
"We were thrilled with the service we received from John at Cardell from the very first meeting. He's wonderful to deal with and really is an expert in his field. He made the process of picking out fabrics fun and effortless and we couldn't be happier with the final product. Excellent attention to detail. Friendly. Listens carefully to his clients. Delivers what you are hoping for. Would definitely recommend using them if you want gorgeous window coverings."
- Tracey Jones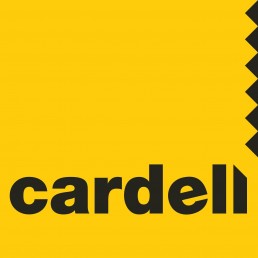 HEAR FROM OUR VALUED CLIENTS
Luxury Silk Curtains - FAQs
Why choose custom silk curtains over ready-made curtains?
Custom silk curtains have many advantages when compared to ready-made designs, such as:
Luxurious silk curtains are custom-made to suit your specific needs and preferences, such as the size, shape, style, colour, and design of your curtains. You can also choose from a wide range of fabrics and materials, and add personal touches such as embroidery or lining.
Silk is a high-quality fabric that lasts longer and looks better than ready-made materials (like polyester or faux silks). They also have better craftsmanship and finishing than ready-made curtains.
Bespoke silk curtains are more unique and original than ready-made ones, as they reflect your taste preferences and personality. They also create a more harmonious and cohesive look for your space.
How much do your silk curtains cost?
The cost of our silk curtains varies depending on the type, size, fabric, design, and installation of your curtains. We offer competitive prices that reflect the quality and value of our products and services. We will give you a detailed quote during your consultation, which will include the cost of the materials, labour, delivery, installation, and GST. We can also work within your budget and provide you with the best possible solution for your needs.
What types of silk curtains do you offer?
We offer a wide range of silk curtain styles, including sheer, lined, pleated, or embroidered curtains. Sheer silk window furnishings are thin and transparent, and can be used to create a light and airy feel in your rooms. They may come in many different colours as well, like blue, pink or grey. Lined silk curtains are thicker and more opaque, and can be used to create a dark and cosy feel in your bedroom, much like other blackout curtains. Pleated silk curtains are folded and stitched in various patterns, such as pinch pleat, box pleat, or pencil pleat, and can be used to create a formal and elegant feel in your rooms. Embroidered silk curtains are decorated with intricate designs or patterns, such as floral, geometric, or paisley, and can be used to create a unique and personalised feel in your rooms.
How do you care for your pure silk curtains?
Silk curtains are easy to care for, as long as you follow some simple guidelines. Some of the tips are:
Avoid direct sunlight and heat sources, as they can damage the dyed colour and texture of your silk curtains.
Dust your silk curtains regularly with a soft brush or a vacuum cleaner with a low suction setting.
Spot clean any stains or spills with a damp cloth and a mild detergent. Do not rub or scrub the fabric, as it can cause damage or fading.
Dry clean or hand wash your silk curtains when they need a thorough cleaning. Do not use bleach, harsh chemicals, or warm water, as they can damage the fabric. Rinse well and hang to dry in a shaded area. Do not wring, twist or wrap the fabric, as it can cause wrinkles or creases.
Iron your silk curtains on a low setting with a damp cloth between the iron and the fabric. Do not iron directly on the fabric, as it can cause scorching or shine.
At Cardell we provide premium soft furnishings and custom-made curtains and blinds in Brisbane. Follow the links below to learn more about how Cardell can help you design and purchase luxury soft furnishings and custom curtains and blinds that suit your preferences, space, and budget.