Cardell is a leading provider of theatre curtains in Queensland, Australia.
Theatre curtains are a type of stage drapery that are used to create a visual and acoustic separation between the stage and the audience. They can also be used to enhance the mood, atmosphere and aesthetics of a performance, as well as to conceal or reveal scenery, props and actors. Theatre curtains come in various shapes, sizes, colours and fabrics, depending on the type of theatre and the desired effect.
Our experienced staff have over 50 years of experience in designing and manufacturing custom-made curtains for theatres of all kinds, from small community venues to large professional auditoriums. Cardell uses only the finest fabrics and materials, and employs state-of-the-art machinery and skilled craftsmen to ensure that you have the most durable, functional and beautiful stage curtains in the entertainment industry.
Book A Free Measure
And Quote
Book a free measure and quote with our team today and we'll bring our showroom to you.
book a free measure & quote
Book A Free Measure And Quote
Book a free measure and quote with our team today and we'll bring our showroom to you.
book a free measure & quote
How can bespoke theatre curtains elevate my theatre stage?
Well-designed theatre curtains create a unique and memorable impression on your audience, as they reflect your artistic vision and style. Theatre curtains can also enhance the acoustics and lighting of your stage, as they can be tailored to suit the shape, size and layout of your space.
Having a customised curtain set-up can provide flexibility and versatility for your performances, as they can be easily adjusted, changed or replaced to suit different themes, genres and moods.
Bespoke theatre curtains can showcase your professionalism and quality, as they demonstrate your attention to detail and commitment to excellence.
book a free measure & quote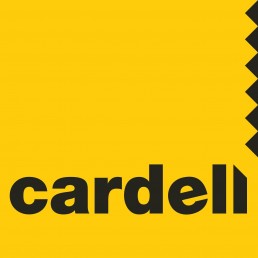 HEAR FROM OUR VALUED CLIENTS
Experience Within the Industry Absolutely Shows
"I found Nicola amazing, she came into my 2 homes and immediately felt like a friend. She assisted me in colour and texture choices and I honestly couldn't have chosen by myself as her experience within the industry absolutely shows. Everything now within the homes has been tied together with Nicolas assistance. My blinds are perfect and I would not hesitate to recommend her and Cardell to anyone."
- Liz Goss
We Left Feeling Confident We Had Chosen Wisely
"From the planning phase right through to the installation of our beautiful curtains, John and the Cardell team were fantastic. They listened carefully to our requests and were very professional as they guided us through the selection process. We left feeling confident we had chosen wisely. Installation was done before we moved in and we were thrilled with the result … expertly-made, easy-care curtains that hang perfectly and look wonderful."
- Margaret Collis
Thrilled With the Service From the Very First Meeting
"We were thrilled with the service we received from John at Cardell from the very first meeting. He's wonderful to deal with and really is an expert in his field. He made the process of picking out fabrics fun and effortless and we couldn't be happier with the final product. Excellent attention to detail. Friendly. Listens carefully to his clients. Delivers what you are hoping for. Would definitely recommend using them if you want gorgeous window coverings."
- Tracey Jones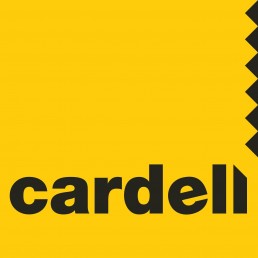 HEAR FROM OUR VALUED CLIENTS
Stage & Theatre Curtains Brisbane - FAQs
What types of theatre and stage curtains do you offer?
We offer a wide range of theatre and stage curtains, including front curtains, backdrop curtains, cycloramas, scrims, borders, legs, tabs and more.
Front curtains
Front curtains are the main curtains that open and close at the beginning and end of a performance, or between scenes. The main curtain can be made of various fabrics and colours, and can have different opening styles, such as bi-parting, guillotine, Austrian or Venetian.
Backdrops
Backdrops are large curtains that hang at the back of the stage, and can be painted or printed with scenery or images to create a background for the performance.
Front cycloramas
Cycloramas are curved backdrops that cover the entire rear wall of the stage, and can be used to project light effects or create a sense of depth.
Masking curtains
Masking curtains are a type of stage drapery that are used to cover, divide, hide or conceal backstage areas and theatre machinery. They can also be used to adjust the aspect ratio of the projected image to match the aspect ratio of the film being shown.
Scrims
Scrims are semi-transparent curtains that can create different visual effects depending on the lighting. They can be used to reveal or conceal actors or scenery behind them, or to create a dreamy or mysterious atmosphere.
Legs
Legs are narrow curtains that hang on the sides of the stage, and are used to frame the stage and hide the wings from the audience.
Tabs
Tabs are short curtains that hang between the legs, and are used to adjust the width of the stage opening. We can also create custom-made curtains to suit your specific needs and preferences, such as special shapes, sizes, fabrics or designs.
How do you design and manufacture your theatre and stage curtains?
We design and manufacture our theatre and stage curtains in-house, using state-of-the-art machinery and skilled craftsmen. We work closely with you to understand your vision and requirements, and we provide you with a free measure of your performance space and quote consultation. We then create a mock-up of your curtains for your approval, before proceeding to the final production. Within our sewing room, we use computerised cutting machines, industrial sewing machines, and automated hemming machines to ensure accuracy and efficiency. We also use high-quality curtain tracks, motors, and controllers to ensure smooth and reliable operation of your curtains. We can also install and maintain your curtains on-site, as well as provide you with cleaning and repair services.
What fabrics and materials do you use for your theatre and stage curtains?
We use only the finest fabrics and materials for our theatre and stage curtain installation jobs, such as velvet, wool, cotton, silk, satin and more.
Velvet
Velvet is a luxurious fabric that has a soft and smooth texture, and a rich and deep colour. It is ideal for front curtains, as it creates a sense of elegance and drama.
Wool
Wool is a durable and natural fabric that has excellent acoustic properties, as it absorbs sound and reduces echo. It is ideal for backdrops and cycloramas, as well as along cinema walls to dampen the internal and external noise.
Cotton
Cotton is a versatile and breathable fabric that has a crisp and clean appearance. It is ideal for scrims, as it allows light to pass through while still providing some opacity.
Silk
Silk is a delicate and expensive fabric that has a shiny and smooth surface. It is ideal for special effects or decorative purposes, as it reflects light beautifully and creates a sense of luxury.
Satin
Satin is a glossy fabric that has a smooth front and a dull back. It is ideal for Austrian or Venetian curtains, as it creates graceful folds and pleats when lifted or lowered.
At Cardell we provide premium soft furnishings and custom-made curtains and blinds in Brisbane. Follow the links below to learn more about how Cardell can help you design and purchase luxury soft furnishings and custom curtains and blinds that suit your preferences, space, and budget.