We design, manufacture and install linen curtains across South East Queensland
Linen curtains are a timeless and stylish choice for any home. They add warmth, texture and a lived-in natural beauty to your windows, while letting in soft and filtered light. Linen is a durable and breathable fabric that can keep you cool in summer and cosy in winter. It also has a lovely drape and a relaxed look that can enhance any space.
At Cardell, we can tailor bespoke large linen curtains for your living space. Whether you want sheer or blackout curtains, plain or ruffled curtains, we have the perfect solution for you. All our fabrics are of the highest quality, sourced from local and international suppliers. We also provide free measure and quote, fabric selection, installation, and custom design services for our clients throughout South East Queensland. Contact us today to find out how we can transform your space with our linen luxury curtains.
book a free measure & quote
Book A Free Measure

And Quote
Book a free measure and quote with our team today and we'll bring our showroom to you.
book a free measure & quote
Book A Free Measure And Quote
Book a free measure and quote with our team today and we'll bring our showroom to you.
book a free measure & quote
The Advantages of Made-To-Measure Linen Curtains:
Luxury linen curtains offer a calming, soft, and neutral option for your home or commercial space.
Their neutral colour means that made-to-measure curtains in linen match just about everything, which gives you the freedom to choose any room décor that you desire. This type of curtain is also perfect for layering, which provides you with a bunch of extra options for your room's design.
The versatility of linen means you can also choose to add special decorator rods to give your window treatments a little extra character. You can also hang it in a variety of styles, like a pinch pleat or pencil pleat.
Linen curtains, made-to-measure, are also perfect for the humidity of Brisbane summers. They can not only handle the heat of the sun, but they will also help keep your room cool.
Linen is also one of the strongest fabrics out there, making them perfect for children and family rooms.
book a free measure & quote
Cardell's sheer linen curtains
Linen sheer curtains are a beautiful and elegant choice for any home. They add softness, texture and natural beauty to your windows, while letting in soft and filtered light. Sheer linen curtains are ideal for creating a light and airy atmosphere in your living room, dining room, or bedroom. They can also be layered with other curtains or blinds for more privacy, durability and insulation. At Cardell, we offer a range of sheer linen curtains in different colours and curtain styles, made from the finest quality natural fabrics. White linen sheer curtains are especially popular, however, so too are beige linen curtains, cream linen curtains, green linen curtains, grey linen curtains, and blue linen curtains. If you need sheer linen curtains, contact Cardell today and we will transform your space.
book a free measure & quote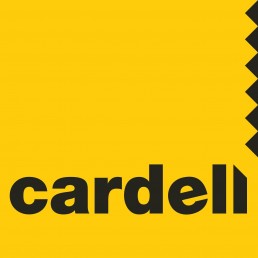 HEAR FROM OUR VALUED CLIENTS
Experience Within the Industry Absolutely Shows
"I found Nicola amazing, she came into my 2 homes and immediately felt like a friend. She assisted me in colour and texture choices and I honestly couldn't have chosen by myself as her experience within the industry absolutely shows. Everything now within the homes has been tied together with Nicolas assistance. My blinds are perfect and I would not hesitate to recommend her and Cardell to anyone."
- Liz Goss
We Left Feeling Confident We Had Chosen Wisely
"From the planning phase right through to the installation of our beautiful curtains, John and the Cardell team were fantastic. They listened carefully to our requests and were very professional as they guided us through the selection process. We left feeling confident we had chosen wisely. Installation was done before we moved in and we were thrilled with the result … expertly-made, easy-care curtains that hang perfectly and look wonderful."
- Margaret Collis
Thrilled With the Service From the Very First Meeting
"We were thrilled with the service we received from John at Cardell from the very first meeting. He's wonderful to deal with and really is an expert in his field. He made the process of picking out fabrics fun and effortless and we couldn't be happier with the final product. Excellent attention to detail. Friendly. Listens carefully to his clients. Delivers what you are hoping for. Would definitely recommend using them if you want gorgeous window coverings."
- Tracey Jones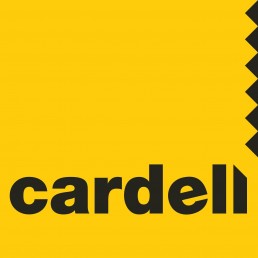 HEAR FROM OUR VALUED CLIENTS
How can Cardell tailor bespoke linen curtains for me?
At Cardell, we can customise your new curtains to your exact vision, putting your specific needs and preferences first. We offer a range of services, such as:
Free measure and quote: The Cardell team visits your home or office and takes accurate measurements of your windows and provides you with a quote for your curtains.
Fabric selection: We help you choose the best quality linen fabric from our local and international suppliers, in the colour and design that you like.
Installation: Cardell professionally installs your curtains with the right hardware and accessories, ensuring a perfect fit and finish.
Custom design: We work with you to create unique and personalised curtains that reflect your style and personality.
Pre-washed: We also make sure that all our linen curtains and drapes come pre-washed so they don't shrink when you go to clean them.
How do I wash my linen curtains?
Linen curtains are easy to care for, as they can be cleaned in your washing machine or by hand. If it's convenient you can also dry-clean your linen curtains. Here are some tips on how to wash your linen curtains:
Check the care label on your curtains for specific instructions on washing temperature, cycle, and detergent.
If your curtains have stains, treat them with a mild soap or laundry detergent before washing. Test the colour-fastness of the fabric on an inconspicuous area first.
Use the delicate or hand-wash cycle on your washing machine, or wash them by hand in a vessel filled with cold or warm water. Do not use hot water or bleach, as they can damage the fabric.
Dry the curtains until they are no longer dripping wet. You can use a low setting on your dryer, or hang them outside in the shade. Do not over-dry or fold them, as this can cause wrinkles.
Iron the curtains using vertical strokes on a low heat setting while they are still slightly damp. This will help to smooth out any wrinkles and creases.
What are the different styles of linen curtains available at Cardell?
At Cardell, we have a variety of styles of linen curtains to suit your taste and budget. Some of the styles we offer are:
Sheer linen curtains: These are lightweight and transparent, allowing natural light to filter through while creating a soft and airy look. Linen or linen-look sheer curtains are ideal for adding privacy and elegance to your windows, without blocking the view.
Linen blockout curtains: Also known as linen privacy curtains, they are lined with a special fabric that blocks out light and noise, creating a dark and quiet environment for sleeping or relaxing. Blockout linen curtains are perfect for bedrooms, nurseries, media rooms, or any room where you need to control the light and sound levels.
Ruffled linen curtains: These have ruffles along the edges or the bottom, adding texture and flair to your windows. They are feminine and fun, and can create a shabby chic or cottage style vibe.
Crushed linen curtains: These have a crinkled and textured appearance, creating a casual and relaxed look. They are low-maintenance and do not require ironing, as the wrinkles are part of their charm. They are also lightweight and airy, letting in natural light while adding privacy.
Linen-look curtains or linen-blend curtains: This type of linen curtain is made from other fabrics like polyester or poly-linen blends that mimic the appearance and feel of linen, but at a lower cost and with less care. A linen-look curtain is durable, wrinkle-resistant, and easy to wash. If you want your curtains linen-look, you will have access to a variety of colours and designs that can match any décor style.
Raw linen curtains: Raw linen curtains are made from unprocessed (fewer pesticides) and undyed linen that retains its natural colour and texture. Also known as natural linen-look curtains, they are rustic and organic, adding warmth and character to your windows. They are also eco-friendly and sustainable, as they use less water and chemicals than processed linen.
Linen lace curtains: These have delicate and intricate lace patterns on the edges or the body of the curtains, creating a romantic and vintage look. They are feminine and elegant, and can add charm and sophistication to your windows. They are also lightweight and sheer, letting in natural light while adding privacy.
What are linen curtains made of?
Pure linen curtains are made of fabric with a linen weave texture, which is a looser weave than cotton, and gives linen curtains their unique character and high breathability. Linen curtains can be made from flax linen, which is a natural and eco-friendly material derived from a flax plant, or from polyester or poly-linen blends, which are more cost-effective and less prone to creasing.
What choice of colours do I have?
With modern dyeing processes, customers in today's market have a choice of a wide range of linen curtain colours, including:
White
Charcoal
Cream
Beige
Dark green
Gold
Navy
Olive
Peach
Red
At Cardell we provide premium soft furnishings and custom-made curtains and blinds in Brisbane. Follow the links below to learn more about how Cardell can help you design and purchase luxury soft furnishings and custom curtains and blinds that suit your preferences, space, and budget.