We manufacture and deliver soundproofing curtains
Acoustic curtains reduce noise and absorb sound by combining noise absorption materials into one flexible surface. They can be used for various purposes, such as improving the acoustics of a room, controlling the spread of dust and fumes, or adhering to noise regulations. Acoustic curtains can be made of different fabrics and colours, and some can even be sheer, allowing natural light to pass through.
At Cardell, we offer an extensive range of luxury acoustic curtain treatments. Our team of design and installation experts recommend sound-deadening curtains that not only reduce sound energy in your home, but elevate the aesthetic appeal of your space. Whether you want to solve noise issues in your living areas or reduce certain frequencies in your bedroom, we are the right people to supply the best acoustic curtains for home or commercial use.
book a free measure & quote
Book A Free Measure
And Quote
Book a free measure and quote with our team today and we'll bring our showroom to you.
book a free measure & quote
Book A Free Measure And Quote
Book a free measure and quote with our team today and we'll bring our showroom to you.
book a free measure & quote
How Acoustic Window Coverings Could Benefit Your Space:
Acoustic blocking curtains are made from thick and heavy fabric that will dampen any noises or reverberations in a room.
Reducing noise pollution can also help protect the health of individuals. Prolonged exposure to noise can cause health problems such as high blood pressure and hearing loss, so acoustic curtains are a fantastic option for settings such as schools, churches, offices, and factories.
In addition to their noise-reduction properties, acoustic curtains also provide a measure of thermal insulation against hot or cold weather. By trapping air in their layers of fabric, they can keep a room warmer in winter and cooler in summer.
book a free measure & quote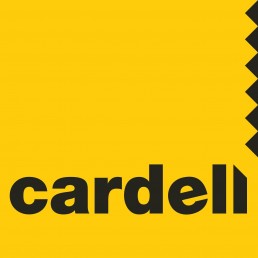 HEAR FROM OUR VALUED CLIENTS
Experience Within the Industry Absolutely Shows
"I found Nicola amazing, she came into my 2 homes and immediately felt like a friend. She assisted me in colour and texture choices and I honestly couldn't have chosen by myself as her experience within the industry absolutely shows. Everything now within the homes has been tied together with Nicolas assistance. My blinds are perfect and I would not hesitate to recommend her and Cardell to anyone."
- Liz Goss
We Left Feeling Confident We Had Chosen Wisely
"From the planning phase right through to the installation of our beautiful curtains, John and the Cardell team were fantastic. They listened carefully to our requests and were very professional as they guided us through the selection process. We left feeling confident we had chosen wisely. Installation was done before we moved in and we were thrilled with the result … expertly-made, easy-care curtains that hang perfectly and look wonderful."
- Margaret Collis
Thrilled With the Service From the Very First Meeting
"We were thrilled with the service we received from John at Cardell from the very first meeting. He's wonderful to deal with and really is an expert in his field. He made the process of picking out fabrics fun and effortless and we couldn't be happier with the final product. Excellent attention to detail. Friendly. Listens carefully to his clients. Delivers what you are hoping for. Would definitely recommend using them if you want gorgeous window coverings."
- Tracey Jones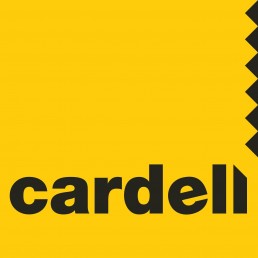 HEAR FROM OUR VALUED CLIENTS
Acoustic sound absorbing curtains Brisbane loves - FAQs
What are acoustic curtains and what do they do?
Acoustic sound curtains are window coverings that are designed to reduce noise and absorb sound waves. Soundproof curtains work by using specially engineered fabrics that have high noise reduction and sound insulation ratings, which means they can block the noise from the outside coming in and improve the sound quality of your space. Acoustic curtains are ideal for rooms where you want to create a quiet and comfortable atmosphere, such as bedrooms, living rooms, home theatres, music studios, or offices.
How do acoustic soundproof curtains differ from acoustic blinds?
Acoustic curtains and acoustic blinds are both effective solutions for sound absorption, but they have some differences in their features and functions. Acoustic curtains are more effective for noise reduction, which means they can create a sound barrier between your space and the outside environment. They are also more suitable for larger windows or spaces where you want to create a cosy and luxurious atmosphere. Acoustic blinds are more suitable for smaller windows or spaces where you need more light control and privacy.
What is a noise reduction coefficient and how does it relate to acoustic curtains?
A noise reduction coefficient (NRC) is a measure of how much sound a material can absorb. It ranges from 0 to 1, where 0 means no absorption and 1 means complete absorption. Acoustic curtains absorb sound by combining sound barrier and noise absorption materials into one flexible panel. Noise-blocking curtains have NRC values between 0.35 and 0.70, depending on the fabric and construction. The higher the NRC, the more sound the curtain can absorb and the less it can transmit or reflect. Acoustic curtains can improve the acoustics of a room by reducing echoes and sound reverberation, as well as blocking some external noise.
How do I choose the right acoustic curtain for my space?
There are several factors to consider when choosing the right soundproof curtain for your space, such as:
The size and shape of your window frame
The amount of light and privacy you need
The style and colour of your interior design
The level of noise reduction capabilities you require
At Cardell, we offer a free measure and quote consultation, where our expert team will help you select the best acoustic curtain for your space. Regardless of whether you want acoustic curtains for home studio use, acoustic sheer curtains for your living spaces or acoustic blackout curtains for your home theatre, we have a range of exclusive fabrics and colours to suit all design aesthetics. We also have different types of new curtains to suit your preferences, such as sheer curtains, velvet curtains, wool curtains, or texture curtains.
How do I install and operate my acoustic soundproofing curtains?
At Cardell, we provide a professional installation service for your acoustic curtains. Our experienced installers will ensure that your curtains are fitted correctly, with the curtain rod secured properly to your window. They will also show you how to operate your curtain smoothly and safely. You can choose from different operating systems for your curtain, such as manual drawstring, corded curtain track, or motorised remote control.
How do I clean and maintain my acoustic curtain?
Acoustic curtains are easy to clean and maintain, as they are made from durable and stain-resistant fabrics. You can use a soft brush or a vacuum cleaner with a low suction setting to gently remove any dust or dirt from your curtain. You can also use a damp cloth or a mild detergent to spot clean any stains or marks on your curtain, and a warm iron to reduce creases. Avoid using harsh chemicals or abrasive materials that may damage your curtain. Tumble dry when finished using the non-heated air setting.
How long does it take to get my acoustic curtain?
At Cardell, we pride ourselves on delivering high-quality products and services with a prompt turnaround time. Once you place your order with us, we will start working on your custom-made sound-blocking curtains as soon as possible. Depending on the availability of the fabric and the type of curtain you choose, it may take between 2 to 6 weeks for us to complete your order. We will keep you updated on the progress of your order and notify you when it is ready for installation.
Do you offer any warranty or guarantee for your acoustic curtain?
Yes, we do. At Cardell, we stand behind our products and services with confidence and trust. We offer a 5-year warranty on all our sound-proof curtains, covering any defects in materials or workmanship. We also offer a 100% satisfaction guarantee, meaning that if you are not happy with your acoustic curtain for any reason, we will work with you to resolve the issue or offer you a refund.
How can I contact you for more information or to buy acoustic curtains?
If you have any questions or enquiries about acoustic curtains or any other of Cardell's bespoke products or services, please feel free to contact us anytime. You can call our team on (07) 3034 1051, email us at [email protected], or fill out our online enquiry form. We would love to hear from you and assist you with your window furnishing needs.
At Cardell we provide premium soft furnishings and custom-made curtains and blinds in Brisbane. Follow the links below to learn more about how Cardell can help you design and purchase luxury soft furnishings and custom curtains and blinds that suit your preferences, space, and budget.