Cardell designs, manufactures and installs bespoke thermal blackout curtains
Thermal curtains are a smart and efficient way to regulate the temperature in your home. They are made from thick and heavy fabrics that have a special thermal lining or coating that can reflect or absorb heat. Unlike other technologies, thermal curtains can help you save on energy costs by keeping your rooms warmer in winter and cooler in summer.
At Cardell, we offer a variety of bespoke thermal curtains to keep heat out while elevating your home living spaces. Our thermal curtains are made from high-quality and durable fabrics that withstand long-term exposure to sunlight and can last for years. We have thermal curtains in various colours, patterns, and sizes to match your existing home décor. We also have different types of insulated curtain rods and accessories to ensure a smooth and secure installation. Whether you need insulation for your bedroom, living room, dining room, nursery, or any other room in your home, Cardell has the best thermal curtains for you.
Book A Free Measure
And Quote
Book a free measure and quote with our team today and we'll bring our showroom to you.
book a free measure & quote
Book A Free Measure And Quote
Book a free measure and quote with our team today and we'll bring our showroom to you.
book a free measure & quote
What are the benefits of made-to-measure thermal curtains?
Thermal insulated blackout curtains can help you save money and energy by regulating the temperature in your home. Having insulated curtains for winter-time prevents heat from escaping or entering through the windows, which means you can use heating devices less.
Thermal curtains help you sleep better by creating a conducive environment for your bedroom. They block out any light and noise that may disturb your sleep, such as street lamps, car horns, or neighbours. They can also help you adjust your circadian rhythm by allowing you to control the amount of natural light that enters your bedroom.
Unlike curtains made of sheer fabrics, thermal curtains can help you enjoy more privacy. They prevent anyone from seeing inside your home, meaning you can relax and unwind without worrying about being visible to the outside world.
Despite their functional nature, thermal curtains can still be made to look elegant. With a wide range of curtain-style options, Cardell will help you choose window furnishings that add colour, texture, and pattern to your windows, enhancing the overall look and feel of your home.
book a free measure & quote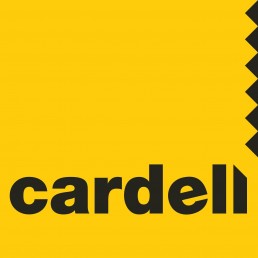 HEAR FROM OUR VALUED CLIENTS
Experience Within the Industry Absolutely Shows
"I found Nicola amazing, she came into my 2 homes and immediately felt like a friend. She assisted me in colour and texture choices and I honestly couldn't have chosen by myself as her experience within the industry absolutely shows. Everything now within the homes has been tied together with Nicolas assistance. My blinds are perfect and I would not hesitate to recommend her and Cardell to anyone."
- Liz Goss
We Left Feeling Confident We Had Chosen Wisely
"From the planning phase right through to the installation of our beautiful curtains, John and the Cardell team were fantastic. They listened carefully to our requests and were very professional as they guided us through the selection process. We left feeling confident we had chosen wisely. Installation was done before we moved in and we were thrilled with the result … expertly-made, easy-care curtains that hang perfectly and look wonderful."
- Margaret Collis
Thrilled With the Service From the Very First Meeting
"We were thrilled with the service we received from John at Cardell from the very first meeting. He's wonderful to deal with and really is an expert in his field. He made the process of picking out fabrics fun and effortless and we couldn't be happier with the final product. Excellent attention to detail. Friendly. Listens carefully to his clients. Delivers what you are hoping for. Would definitely recommend using them if you want gorgeous window coverings."
- Tracey Jones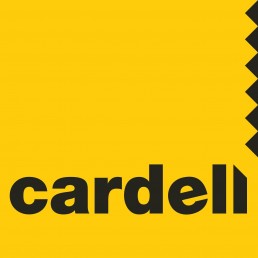 HEAR FROM OUR VALUED CLIENTS
Heat Blocking Curtains - FAQs
What are thermal insulated curtains?
These types of curtains have a special thermal curtain lining or coating that can reflect or absorb heat. They are made from thick and heavy material with insulating properties that can protect your rooms from the outside temperature. Thermal curtains have many benefits, helping you to preserve warmth during colder months and stay cool in summer, as they prevent heat loss or gain through your windows.
How do I look after my thermal curtains?
To care for your thick thermal curtains, you need to follow these tips:
Vacuum or dust your thermal curtains regularly to remove dirt and dust
Spot clean any stains or spills with a damp cloth and mild detergent
Avoid washing or ironing your thermal curtains as this may damage their lining and coating
Dry clean your thermal curtains only when necessary and follow the instructions on the label
Store your thermal curtains in a cool and dry place when not in use
Are Cardell's thermal drapes and curtains detachable so they can be taken down in summer?
Yes, Cardell's thermal made-to-measure curtains are detachable so they can be taken down during those summer months when they're not necessary. If you've purchased thermal curtains for winter only, Cardell's window furnishings are designed to be easy to hang and remove, as they have rings or loops that can slide on and off the curtain rod. However, you should be careful when taking them down, as they may be heavy and delicate. You should also follow the care instructions provided above to keep them in good condition.
How do I ensure my thermal curtains aren't too hot?
Thermal curtains to keep cold out have different levels of insulation depending on the curtain fabric, lining, and coating. One way to measure how insulating thermal curtains are is to look at their R-value, which measures the thermal resistance of insulation against the conductive flow of heat. The higher the R-value, the better the insulation is. However, R-value is not always provided by thermal blackout curtain manufacturers, so you may need to do some research or ask for more information.
Why choose Cardell for your thermal curtains?
You should choose Cardell for your custom-made curtains because:
We have over 50 years of experience and expertise in the industry
Our team offers a wide range of high-quality curtains that suit any space and budget, including room darkening curtains, custom sheer curtains, blockout curtains, pleated curtains and so much more.
We provide a free on-site consultation, free window measurements and quote, and a prompt delivery and installation service
Our staff are friendly, professional, and reliable and can assist you with any questions or concerns
Does Cardell offer thermal door curtain options?
Yes, Cardell has a range of insulated door curtain options. Thermal curtains are not only suitable for windows, but also for doors that lead to the outside, such as sliding doors, French doors, or patio doors. Thermal curtains can help to insulate your doors and keep warmth inside your home, as well as provide light control and reduce noise. Cardell has a wide range of thermal curtain styles that can fit any door size and style.
At Cardell we provide premium soft furnishings and custom-made curtains and blinds in Brisbane. Follow the links below to learn more about how Cardell can help you design and purchase luxury soft furnishings and custom curtains and blinds that suit your preferences, space, and budget.