Founded in 1968, Cardell is Queensland's trusted voice for curtains, blinds and soft furnishings.
Cardell is one of Queensland's most advanced workrooms. With state-of-the-art machinery imported from Europe, our workroom stands apart from the others. We are competitive on price and competitive on time. We do everything from curtain/blind manufacturing, tracking, fabric selection and installation locally, nationally and internationally.
book a free measure & quote
ALLOW US TO MAKE YOUR DREAMS COME TRUE
FREE Discovery Phone Call:
After submitting the enquiry form, our team will contact you to gather further details about your space, your preferences, and the colours/designs you wish to incorporate. Don't hesitate to ask any questions you may have during the call.
FREE On-Site Consultation:
Unlike buying curtains at the store, you can rest assured that your custom curtains from our company will fit perfectly over your window. You don't have to worry about the curtains being too wide or too long. Our team meticulously measures and sizes your curtains to suit your exact window size.
Work With Us:
If you choose to work with our expert team on your tailor-made curtains, you can expect a range of exclusive benefits. Our partnership promises access to premium imported fabrics, personalized service, established relationships, and prompt turnaround times, among many other advantages.
What's included in your free measure & quote consultation
The first step in transforming your vision into a feasible reality is our on-site consultation, completely free of charge.
During this session:
We will discuss your needs and specifications
You can customise the product to your specifications
You can even give us your requests on fabric design and we'll get one of the finest fabric houses to design the fabric according to your wants
No matter the space, no matter the budget, we have the capacity to make it happen for you.
book a free measure & quote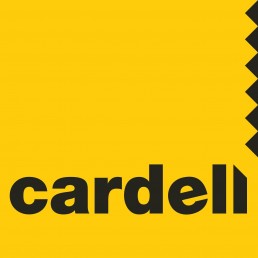 HEAR FROM OUR VALUED CLIENTS
Best Luck to Have Used Cardell Curtains on Five Properties
"I have had the best luck to have used Cardell Curtains on five properties and they continue to be an absolute joy. The quality of the product is only surpassed by the level of care, commitment and after-sale service. It is such a bonus to be able to see and touch such a large range of fabrics."
- Jeanette O'Brien
So Impressed With the Service and Attention to Detail
"I am so impressed with the service and attention to detail from all the Cardell staff I dealt with. I had several quotes for my blinds and curtains and Cardell got the job because they really explained everything and listened to what I needed. I love that they make almost everything locally and their fabrics seemed a lot more durable and lux than the others I saw and touched."
- Irena Bee
I Would Not Hesitate to Recommend John and the Team at Cardell
"I love the service John provided. He not only helped me choose the fabric and colour, he also arranged to provide some temporary curtains while I was waiting for mine to be made. The curtains look great and fit perfectly. The installer was also friendly and courteous. I would not hesitate to recommend John and the team at Cardell."
- Elizabeth Jesberg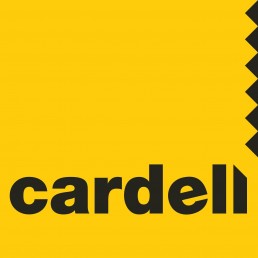 HEAR FROM OUR VALUED CLIENTS
DESIGNED TO MEET IMPECCABLE STANDARDS
Our State-Of-The-Art Workroom
Our Cardell workroom is a magnificent showpiece in its own right.
We import our machinery from Europe as we believe in using nothing but state-of-the-art equipment to maintain the impeccable standards that our name is associated with. Our workroom is unmatched in Queensland, and it gives us an edge in the industry.
Our workroom allows us to offer competitive pricing and quick turnaround times, giving us an edge in the market.

Our expert designers, backed by our advanced workroom, can deliver exceptional results that surpass your expectations, no matter the project's scope.
Our premium services can be provided to you in a shorter timeframe than the standard in the industry.
Our adaptable approach to size allows us to cater to homeowners with a keen eye for style, as well as large-scale corporate projects managed by architects, project managers, or real estate investors, delivering excellence to each client.
book a free measure & quote
Unmatched quality & service, the Cardell difference
Everything we make is one of a kind.
We are committed to producing premium goods that are made to last.
Our excellent customer service ensures we complete your project on time and to the highest standard with attention to detail.
We pride ourselves on efficiency and service.
book a free measure & quote
Book A Free Measure And Quote
We provide exceptional customer service and an extensive product range. We offer fully qualified designers with specialised expertise to help you with the smallest jobs through to the largest projects.