Cardell designs, manufactures and installs custom velvet curtains across Brisbane
Velvet curtains are the ultimate choice for adding luxury, elegance, and sophistication to your space. Whether you want to create a cosy bedroom, a glamorous living room, or a stylish office, velvet curtains can transform any indoor environment with their rich texture, vibrant colours, and stunning drapes. Velvet curtains are not only beautiful, but also practical. They can provide excellent insulation, noise reduction, light control, and privacy, making them a highly versatile option for your next window furnishing investment.
Cardell has the perfect velvet curtains for your space. We source our velvet drape fabrics from the highest quality local and international suppliers, in a range of colours, patterns, and weights. With an average rating of 4.6 stars on Google, we also have various installation options, such as pinch pleat, wave fold, eyelet, and more. We can help you with measuring, selecting, and installing the most suitable velvet curtains for your space. Get in touch with us today and we will provide you with a free measure and quote, bringing our showroom into your home.
book a free measure & quote
Book A Free Measure
And Quote
Book a free measure and quote with our team today and we'll bring our showroom to you.
book a free measure & quote
Book A Free Measure And Quote
Book a free measure and quote with our team today and we'll bring our showroom to you.
book a free measure & quote
Why Choose Made-To-Measure Velvet Curtains In Brisbane
Made-to-measure velvet curtains are the ultimate window treatment for those seeking luxury. As velvet is often synonymous with royalty, custom velvet curtains could be the spectacular feature your house is missing.
Velvet drapes can also be used to transport your space into different worlds. Depending on the colour, style, and pattern you choose, you could help your room feel more retro, old world, or modern - whatever your preference.
These curtains also provide complete privacy. The thick and heavy velvet curtains enable you to completely block out light and the outside world at will, providing you with shade whenever you need it.
With velvet curtains, you also have the choice of pleated curtains or a double pinch pleat to emphasise their elegance and traditional style even more.
To make your windows a work of art, velvet curtains are the best option for your home.
book a free measure & quote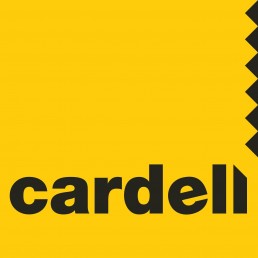 HEAR FROM OUR VALUED CLIENTS
Experience Within the Industry Absolutely Shows
"I found Nicola amazing, she came into my 2 homes and immediately felt like a friend. She assisted me in colour and texture choices and I honestly couldn't have chosen by myself as her experience within the industry absolutely shows. Everything now within the homes has been tied together with Nicolas assistance. My blinds are perfect and I would not hesitate to recommend her and Cardell to anyone."
- Liz Goss
We Left Feeling Confident We Had Chosen Wisely
"From the planning phase right through to the installation of our beautiful curtains, John and the Cardell team were fantastic. They listened carefully to our requests and were very professional as they guided us through the selection process. We left feeling confident we had chosen wisely. Installation was done before we moved in and we were thrilled with the result … expertly-made, easy-care curtains that hang perfectly and look wonderful."
- Margaret Collis
Thrilled With the Service From the Very First Meeting
"We were thrilled with the service we received from John at Cardell from the very first meeting. He's wonderful to deal with and really is an expert in his field. He made the process of picking out fabrics fun and effortless and we couldn't be happier with the final product. Excellent attention to detail. Friendly. Listens carefully to his clients. Delivers what you are hoping for. Would definitely recommend using them if you want gorgeous window coverings."
- Tracey Jones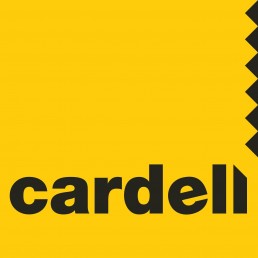 HEAR FROM OUR VALUED CLIENTS
Bespoke Luxury Velvet Curtains - FAQs
What is velvet and how is it manufactured?
Velvet is a type of woven fabric that has a soft and smooth surface with a distinctive sheen. Velvet is made by weaving two sheets of material of different thicknesses on top of each other, and then separating them to give velvet its sheared appearance. The material is woven on a special loom that weaves two thicknesses of the material at the same time. Velvet can be made from several different kinds of fibres, traditionally, the most expensive of which is silk. The pile of fabric is made by interlacing a secondary yarn through woven cloth, creating a tufted layer on the surface.
What are the different types of velvet?
There are many different types of velvet, depending on the fibre, weave, finish, and pattern of the fabric. Some of the common types of velvet are:
Silk velvet curtains: Silk is of the most luxurious and expensive styles of velvet, made from pure silk fibres. It has a soft and lustrous surface and drapes well.
Cotton velvet curtains: These are durable and available at an affordable price. It has a matte and crisp surface and holds its shape well.
Rayon velvet curtains: Rayon is a type of cellulose fibre that can be used to make velvet. It has a similar appearance and feel to silk, but is cheaper and more prone to crushing.
Polyester velvet curtains: Another synthetic fabric, polyester velvet curtains have a shiny surface and are resistant to wrinkles and stains.
Crushed velvet curtains: Crushed velvet curtains have an irregular and textured surface, created by twisting or pressing the fabric while wet. They typically evoke a more vintage and bohemian look.
How should you style velvet curtains?
Velvet curtains can add style and elegance to any space, but they also need to match the mood and function of the room. Here are some tips on how to style velvet curtains:
Choose a colour that complements or contrasts with your existing furniture and window frame, or create a focal point with a striking colour. Cardell offers an extensive range of velvet colours including:

green velvet curtains
red velvet curtains
black velvet curtains
blue velvet curtains
pink velvet curtains
gold velvet curtains
purple velvet curtains
grey velvet curtains
mustard velvet curtains
navy velvet curtains
orange velvet curtains
white velvet curtains
brown velvet curtains
cream velvet curtains
dark green velvet curtains
emerald green velvet curtains
olive green velvet curtains
teal velvet curtains
yellow velvet curtains

Choose a pattern that suits your theme, or go for a solid colour for a classic look.
Choose a style that fits your personal taste and preference, or the mood and function of the room.
Layer different fabrics or colours of velvet curtains to create depth and texture.
Tie, fold, or loop your velvet curtains to create different shapes and drapes.
Pair accessories with your velvet curtains like curtain rods, rings, hooks, tassels, or tieback features.
How do you clean velvet curtains?
Custom velvet drapes need special care when cleaning, as they can be easily damaged by water, sweltering heat, or chemicals. Here are some steps on how to clean velvet curtains:
Vacuum or dust your velvet curtains regularly to remove dirt and dust
Spot clean any stains or spills with a damp cloth and mild detergent
Avoid washing or ironing your velvet curtains as this may damage their surface and sheen
Dry clean your velvet curtains only when necessary and follow the instructions on the label
Store your velvet curtains in a cool and dry place when not in use
What is the best way to hang velvet curtains?
Velvet made-to-measure curtains can be hung in different ways, depending on the style and installation option you choose. Here are some common ways to hang velvet door or window treatments:
Wave fold: hang your velvet curtain panels on a curtain rod with gliders or clips that create smooth and even folds.
Eyelet: hang your velvet curtains on a curtain rod with metal rings that create casual and simple loops.
Pinch pleat: hang each panel on a curtain rod with hooks that create formal and elegant pleats.
Pencil pleat: hang your velvet curtains on a curtain rod with hooks that create neat and tidy pleats.
Tab top: hang your velvet curtains on a curtain rod with fabric loops that create relaxed and rustic tabs.
At Cardell we provide premium soft furnishings and custom-made curtains and blinds in Brisbane. Follow the links below to learn more about how Cardell can help you design and purchase luxury soft furnishings and custom curtains and blinds that suit your preferences, space, and budget.